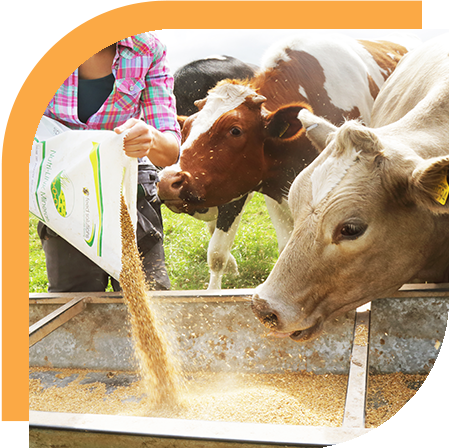 We're More Than Just a Resource
We Are at the Source of Your Success
Founded in 1984, North Central has grown from a humble trading company to an invaluable, full-service food commodity partner. From day one, our goal has been to not only bring buyers and sellers together but provide them with everything they need to be successful. Whether that means financing, storage, or global distribution, we're here to help you get it done.
When you give North Central a call, you're not speaking with somebody new. In fact, most of our traders have been with us for 10, 15, even 20+ years. So, not only do they know your name — and the names of your spouse, kids, and beloved golden retriever — they know your business inside and out. It's that familiarity and trust that brings our clients back to us time and again.
Larry Zilverberg
President
Larry has over 35 years of trading and management experience in the agricultural commodity industry. He co-founded North Central Companies in 1983 and took sole ownership in 1991. Since then, he has built the company into one of the premier, independent agricultural commodity trading companies in the country.
Larry is also managing director of ChemSol LLC, a chemical trading/distributor, Transport USA, a transportation/logistics management company, Pro-Roasting Solutions LLC, a toll operation for grain products, and Hemotech LLC, a manufacturer of specialized infant animal protein supplements.
Larry is a graduate of the University of Minnesota, where he competed in wrestling and was an All-American and Big Ten Champion. He was also an alternate for the 1976 Olympic Team and assistant U of M wrestling coach before entering the commodity industry.
Jim Reidy
CFO AND VP OF OPERATIONS
Jim joined the company in May of 2012 as Chief Financial Officer for North Central Companies and its related entities. His primary duties include managing the overall development of financial and operational strategies, monitoring internal control systems, and overseeing all accounting/finance metrics.
Jim's role has since expanded to include managing all business operations. He maintains North Central's relationships with all outside service providers, including commercial banks, insurance companies, and IT support. He also works closely with traders and support staff to facilitate smooth business administration.
Jim earned his undergraduate degree from Williams College, where he was an All American on the Men's Soccer team. He obtained dual Master's degrees in Accounting (MSA) and Business Administration (MBA) from Northeastern University. He then went on to earn the designation of Certified Public Accountant (CPA). Prior to joining North Central, he worked as a CPA in several public accounting firms, and also as a solo practitioner.
ABOUT OUR LOGO
ORIGINAL DESIGN BY JIM ZILVERBERG

During the early days of North Central Companies, the founders were looking for a logo design that would show the movement of agricultural products from the fields and farms to the big cities. As luck would have it, Co-Founder Larry Zilverberg's father, Jim, had a background in cartooning and was widely recognized as "The Dean of Farm Cartooning."
Jim's creations have given pleasure to readers all over the world, which made him an ideal choice for the task. The logo he designed for North Central is meant to symbolize the long history of agriculture in America.